Text Message Marketing in a Snap!
We make Text Messaging easy!
Connect to your clients and engage new business with SMS Text Messaging.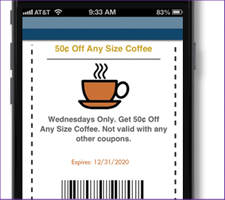 Texting is the most widely-used and frequently used app on a smartphone, with 97% of Americans using it at least once a day.  (Source: Pew Internet)
With a 33% open rate for email marketing, you're looking at nearly three times the amount of your customers opening your text messages over your emails.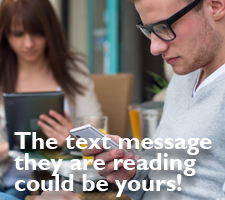 Millennials spend 14.5 hours in a typical week texting, talking and accessing social media on their smartphone — more than any other generation. (Source: Experian Marketing Services)
Snap Creative Group is pleased to be affiliated with EZTexting, one the most respected text messaging companies in the United States.  EzTexting offers various affordable pricing options, amazing customer support and an easy to use interface.
Done correctly, SMS and MMS marketing yields immediate results.  Let Snap Creative Group help you set up your Text Messaging interface and design effective messages that will help you reach customers and increase sales.
Utilize Text Message Marketing for:
Security and Safety Alerts
Appointment Reminders
Coupons and Specials
Digital Prizes
New Product Announcements
QR Codes
Reservation Confirmations
Status Notifications
Time and Venue Changes
Tips & Advice
Great for:
Auto Maintenance Shops
Ballparks
Camps and Campgrounds
Churches, Synagogues, Mosques
Clubs
Dentists
Doctors
Home Health Care Agencies
Fishing Charters
Day Care Centers
Pack N Ship Centers
Travel Agencies
Sports Teams
Athletic Leagues
Repair Shops
Golf and Tennis Tournaments
Gyms
Hotels
Labs
Movers
Museums
Musicians
Not-for-profits
Political Campaigns
Racetracks
Repair and Maintenance Companies
Restaurants
Retailers
Salons and Spas
Schools
Theaters
Vets