About Snap Creative Group, Boca Raton
Snap Creative Group helps time and/or resource-constrained business owners secure all of the creative, marketing and design services they can't, or don't want to handle internally. Since 1994, our Boca Raton marketing company has cultivated an impeccable reputation for branding products and services, and a level of friendly personalized counsel that transcends the role of traditional marketing and advertising firms.
At Snap Creative Group, our longstanding success can be attributed to a thorough understanding of marketing products and services, and the strategic relationships Nancy Suchoff has  established with many of South Florida's most talented photographers, SEO experts, copywriters, videographers and public relations professionals. Our ability to successfully address even the most complicated issues facing each individual client, and utilize the finest resources to resolve them, makes Snap uniquely-qualified to help our clients maximize the value of their branding efforts.
We invite you to explore our extensive selection of marketing, design and online services, and contact Nancy today to discover the many ways in which Snap Creative Group can help you realize unprecedented brand success for many years to come.
Snap Creative Group has built a reputation for excellence in:
Full Service Printing
Constant Contact® Email Marketing
Website Design
Digital Marketing
Logos and Branding
Graphic Design
Social Media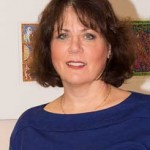 Nancy Suchoff, Creative Concierge® of Snap Creative Group, began her career in corporate marketing in the automobile industry. She has worked in Promotion, Advertising, Sales Management and Public Relations, giving her perspectives from the corporate, agency, business-to-business and retail milieus. As an entrepreneur, she understands the special challenges her clients as they grow their businesses.
Nancy recently spent eight years as an adjunct professor teaching Branding and Marketing for Small Business as well as Graphic Design for Palm Beach State College's Continuing Education Division.