Boca Raton Graphic Design
If you're creating a new corporate identity or revising an existing one, it's relatively easy to find scores of Palm Beach and Broward graphic designers companies from which to choose. However, only a select few possess the knowledge, experience and creativity to generate instant brand recognition and a loyal client base from the very first moment your brand is seen by your target market.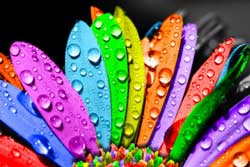 At Snap Creative Group, we understand how to emphasize the unique value of your brand.  We can leverage its benefits through lasting visual images that instantly bond with your target market regardless of your product, service or industry. We know an effective brand and logo is built from the fusion of great design, marketing expertise and consumer psychology. Check out some of our Logo Designs.
In addition, we offer resources for imprinted products. Once your logo is designed, we can help you promote your brand with everything from embroidered shirts to coffee mugs. pens and corporate gifts.  We can even help you turn space in your office into a profit center with carefully chosen merchandise or select items for your eCommerce website.
Contact us today to discover how the expert design and printing services at Snap Creative Group can help you maximize the visual appeal of your brand in the eyes of existing and prospective clients alike.