Posted by Snap Creative Group
On March 26, 2020
0 Comments
Working from home
Is Working Remotely Effecting Your Business? Or Your Head?
As a Solopreneur for the last 25 years, I'm accustomed to the challenges (and benefits) of working from a home office. Friends and colleagues often voiced their envy. But most of the time it's not easy. It takes a lot of discipline and the office is always steps away calling my name.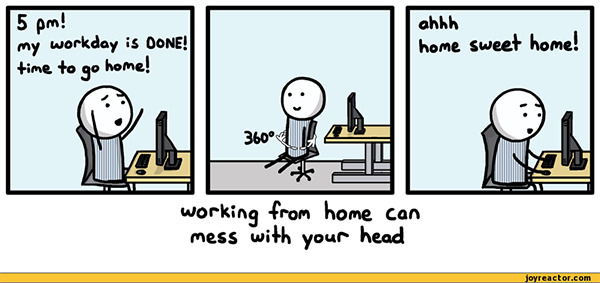 Right now I am very grateful I can continue my work with little disruption due to the world as it is. But I can see why people are beginning to lose their cool. They are not used to telecommuting and are terrified of feeling isolated. They worry about losing touch with their customers and keeping their businesses in the public's eye.
So I've put together some ideas to help you and your company keep it together in the weeks ahead:
Announce that you are open for business and If your hours have been modified. Post on your website, social media and send the information in an email newsletter like this one. Put signage up on your storefront that is clearly visible from the street. If your office is closed and you are working from home, let clients and colleagues know so they don't send packages or important mail to your office if there's no one there to receive it.
Use Google Meet, Zoom, Skype or even FaceTime to get some real face time in with others you might ordinarily be seeing during your day. Most of these apps are either free or very low cost.
Instead of meeting a client for lunch, why not go for walk? It will do both of you good to get out. Just keep some social distancing (about 6 feet) between one another. This is also a good way to get together with staff on an individual basis.
If your doors are still open, let everyone know what your policies are regarding keeping your store/office/building clean. How are you sanitizing? Are your employees wearing gloves? One of my clients, Soho Style Salon in Lantana, let everyone know that her stylists are working in shifts so the salon doesn't have too many people there at one time.
Keep your regular hours and dress for work. Okay, maybe not a suit or skirt, but don't work in your pajamas. Find a spot in the house to make your own if you don't have a designated office. Ask others at home to please respect your needs and offer you some distance and quiet time.
Support a local restaurant and get some take-out for breakfast or lunch a few times a week. It will get you out of the house AND help our local economy. Call ahead and pay by credit card so you don't have to handle money when you get there. Note: one of my clients, The Griddle Restaurant, 275 NE Spanish River Blvd, Boca Raton is open daily 8am-2pm for breakfast and lunch to take-out and would love to wrap up a to-go meal for you. Have a look at their soon to be redesigned website, meetmeatthegriddle.com.
Make calls to clients and other associates just to say "Hi!" If you're slow, this is the perfect time to connect. They might be sitting on their thumbs too!
Call me. 561-477-7548. Let's catch up!!
This is a prime opportunity to audit your marketing efforts. Go through your website; does it need any updating? Have you sent out an email newsletter lately? When's the last time you posted to Facebook or Instagram? If you've posted your new hours or business closures on your website have you also done so on Google My Business? On Yelp? Google+ was shut down last April so make sure you've redirected any links on your website over to your Google My Business listing.
Set up a marketing plan for the next three, six and 12 months.
Meditate. Go for walks and bike rides. Use the downtime to clear your desk and your mind. Archive files on your computer. Clean out files and shelves. Take old electronics up to the recycling center.
Take in a few nice deep breaths a few times a day. But don't exhale on anyone else! 😉